TOP >
Design & development engineer placement service
Development and Design Engineer Staffing
HIRAYAMA has been highly evaluated in providing workforce solutions for engineering areas that require high level of technical competence such as machine design, electric and electronic design, software development, and plant design.
We support our clients in optimizing their environment for technological development by connecting them with a wide range of engineering talent - from engineers with top level skill to supporting staff.
A HIRAYAMA group member, Top Engineering Inc. will be responsible for offering Development and Design Engineer Staffing service.


HIRAYAMA's 3 strengths
On-site staffing

Numerous engineering
staffing solutions -
professionals ready to wade
right into the fray
We offer engineers with diverse careers and skills - from development and design work requiring high skill to design assistance task to meet clients' demands. It is our strength that we have the capability to provide the needed personnel in the needed place and time.

Provide support with flexibility

We offer a variety of
engineering workforce
solutions regardless of
fields or working style
We provide engineers in a wide range of areas such as machine design, electric and electronic design, software development, plant design, and factory support in a form of temp staffing, outsourcing, contract, or personnel placement. We offer flexible service to support all types of project.

Support with high technical competence

Deliver premier engineers
who are eager to improve
HIRAYAMA strives to train personnel so that we can provide clients withfull support and optimizethe environment for engineering and technology. We seek to improve the skill of technical experts by building educational curriculum that suits the times, incorporating the latest developmental environment such as 3-dimensional CAD
Engineer Career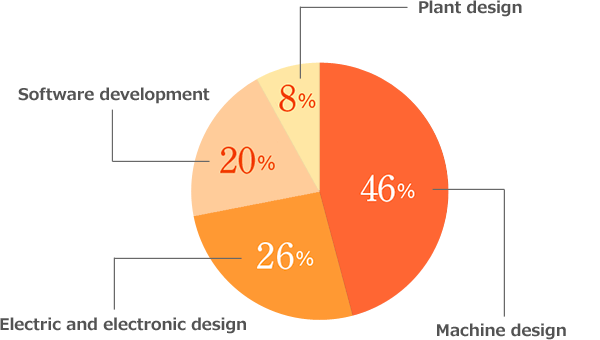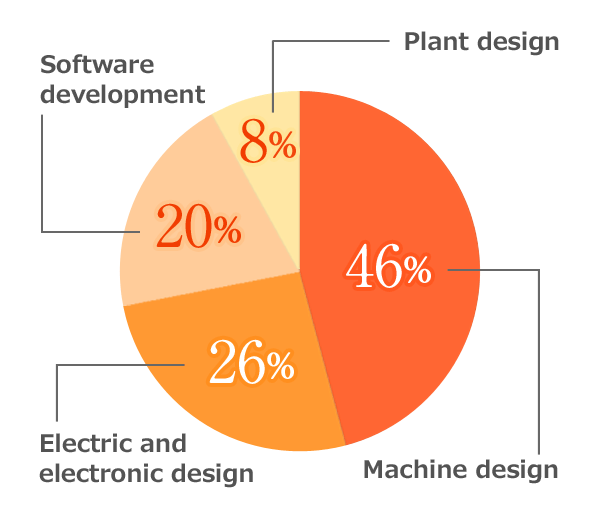 Engineering field for temp engineers
HIRAYAMA has been placing engineers in the following fields
Machine
and mechanism design
From design and development of new products to design production facilities and detailed parts.
Design and development, evaluation tests, etc. of various fields including precision machine, machine tool, production facilities, space, aircraft, transportation equipment, transfer machine, dedicated device, measurement hardware, jig and tool, and mold, etc.
Electric
and electronic design
Our practical technology of microcomputer and electronic device as well as electric and electronic engineering have been highly evaluated.
Design, development, evaluation tests, etc. of digital circuit, analog circuit, sequence circuit, microcomputer application, pattern, etc.
Software development
System design, program design, development of various applications.
Control system software Development, programming, debug evaluation tests, etc. of, database, process control system, CAD system, communication network system, etc.
Plant design
From facility design of various equipment of plant usage to specific equipment design.
Plumbing, equipment, instrumentation design, etc. of chemical plant, petroleum plant, nuclear power plant, and other various industrial plants. etc.
Factory support
Factory tasks (various)
Machine operator, industrial technology, evaluation tests of work device and products, etc. of quality control, test run for light work equipment such as process, assembly and adjustment, and feeding service of field adjustment, etc.